Our Team
We understand that people are our most valuable asset.  Many of our core team have been with Liberty Hospitality for 10 years or more.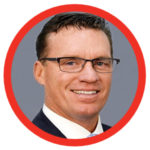 Daniel Klingerman
Founder and Chief Executive Officer
Daniel founded the Liberty Group in 2001 and is a member of the General Partner (LG5 GP, LLC) and the LG5 Investment Committee, where he oversees acquisition, capital markets, enhancement and disposition strategies.  He also provides overall strategic guidance for the Liberty Group of companies. Mr. Klingerman and his private equity holding company invests in various industries including healthcare, hospitality; commercial real estate investment and development; recreation; construction management; and logistics and transportation industries.
Daniel's background involves acquisition, development, and financing of hotels, healthcare facilities, restaurants, and commercial ventures.  In addition to his economic interests, Mr. Klingerman is also involved in many non-profit organizations, local boards and committees focusing on economic growth and job creation.  Mr. Klingerman currently holds board seats on various non-profits such as the UPMC Williamsport, Penn College Foundation, and serves as a Trustee for Bloomsburg University.
He is a graduate of Bloomsburg University holding a Bachelor of Science Degree in Accounting and a minor in Economics.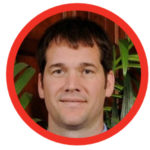 David Klingerman, Jr.
Chief Operating Officer
David joined the Liberty Group in 2017 and is responsible for supervising the firm's operations and for providing corporate policy, strategic direction, implementing operating plans, human resource development and overseeing the groups varied holdings.
Prior to joining the Liberty Group, he was involved in the ownership, acquisition, construction, financing and management of home health, hospice, skilled nursing, personal care and independent living communities.
David received a Bachelor's Degree from Shippensburg University and holds a Pennsylvania Nursing Home Administrators license and a certification by the American College of Health Care Administrators.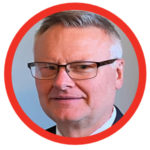 Richard Born
President
Richard joined the Liberty Group in 2001 and was a founding member of Liberty Hospitality Partners. With his near 40 years of experience, he is responsible for hotel operations, strategic direction, implementing operating plans and development of new properties.
Prior to joining The Liberty Group, Richard worked with several large institutional hotel operators where he honed his skills in development, construction management and the budget planning process. Richard has successfully opened 20 Liberty Group hotels from site research and development, architectural planning, oversight of all phases of construction, employee acquisition and training, creation of employee handbooks, financial budgeting, through to receiving multiple Lighthouse Awards, Torchbearer Awards, as well as multiple other awards and accolades from Hilton and IHG. He has been a CHA member for 33 years. In the recent years, he has also developed several retail spaces for national franchises, both retail and restaurants.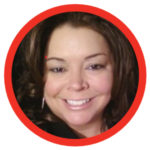 Madge Guiser
Area Director of Hotel Operations
Madge began her hospitality career after graduating from Indiana University of Pennsylvania with a Bachelor's Degree in Hotel and Restaurant Management in 1994.  Madge has 27 years' of hotel experience, as she worked her way up through Operations.  In her 21 years of being a General Manager, Madge has performed all aspects of hotel management including scheduling, training, budgeting, human resources, profit and loss statements, payroll, accounts payables and receivables, renovation project management, and crisis management.  Madge oversaw the build and opening of the hotel at which she currently works.
Madge earned her CHA certification in 1998.  The hotels under Madge's direction have earned numerous awards from the Hilton Brand such as the Lighthouse Award, the Circle of Excellence Award, the Wall of Fame Award, and the Award of Excellence.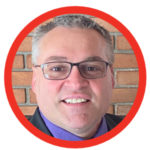 Mark Meloy
Area Director of Hotel Operations
Mark joined Liberty Hospitality Partners in 2007 with nearly 25 years of training and education experience, he has been instrumental at implementing established training principles across the Liberty portfolio of hotels.   Since 2010 and he has been placed in multiple hotels to ensure stability and operational excellence.  His knowledge of the properties and teams, as well as his flexibility, has made him a valuable asset in terms of ensuring consistency across each hotel brand.  Mark has assisted in the final phases of opening for several hotels and worked from development through grand opening of the Hampton Inn Bermuda Run, NC.  During times of management transition at the hotels, Mark has been sent to train new managers and ensure a successful transition.  He has been utilized in this role in over half of the hotels, and at the corporate level.  Mark holds a Bachelor's Degree from Bloomsburg University of Pennsylvania.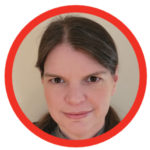 Rebecca Nunn
Director of Accounting
Rebecca Nunn joined the Liberty Group in 2011 and is the Director of Accounting. She is responsible for all accounting-related activities, including high-level accounting, managerial accounting, and finance activities for the company. She also assists with the preparation of the operating budgets, oversees financial reporting and performs essential duties relating to payroll. She has over 20 years of experience with public and private companies including IBM, Dreyfus and Marsh and McLennan.
Rebecca holds a Bachelor's Degree from The Pennsylvania State University in Finance and a Master's degree in Accounting from Saint Peter's University.